Fencing competition management
Fencing Fox is a fencing competition software certified by the FIE. It runs on Mac, Windows and Linux. Robust and easy to use, it allows a great flexibility in competition formulas, with repechage, fenced places, teams. One single computer may manage several competitions.
Learn more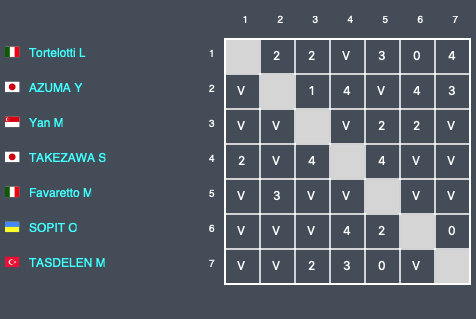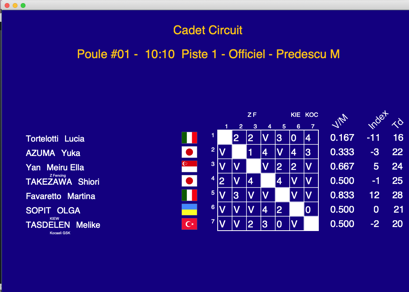 Real time result display
Fencing Fox allows real time network display on a large variety of devices (Raspberry, Mac, PC) and dynamically created screens. It is possible to display hit by hit results and piste score with photos.
Scoring machines connection
Fencing Fox connects to all scoring machines in the market (SG, Favero, Allstar) allowing name display and real time result capture. Several machines may connect to the same computer.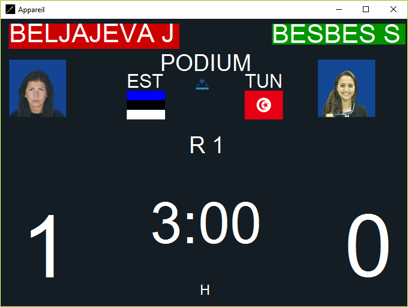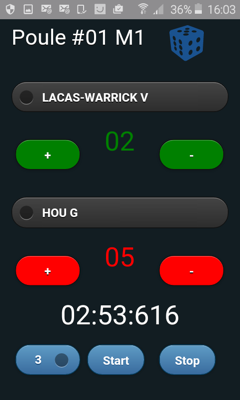 Smartphone score input
Fencing Fox allows score and card input from smartphones, including pcards. It has a double chrono for pcards. It is possible to get an updated list of bouts in team matches according to fencers selection.
Server version
Fencing Fox has a server version connected to a database allowing synchronization of results across several computers (possibly in the cloud) and enhancing result robustness.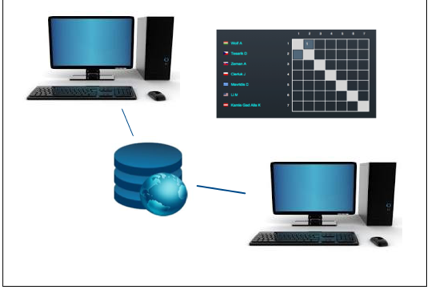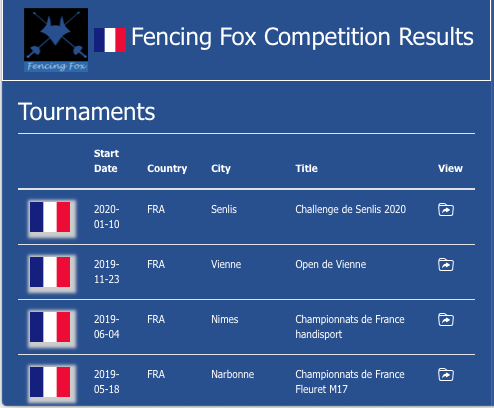 Real-time Web result publishing
Fencing Fox allows to publish competition results at any stage on the web by just clicking a button or automatically every minute.
Online scores
Apart from Fencing Fox, it is possible to ship scoring machines display directly on web using a simple utility program. The web page is refreshed automatically using "push" technologies and displays real time scores (less than one second) as well as the chronometer and all displays present on the scoring machine. It is possible to select the piste.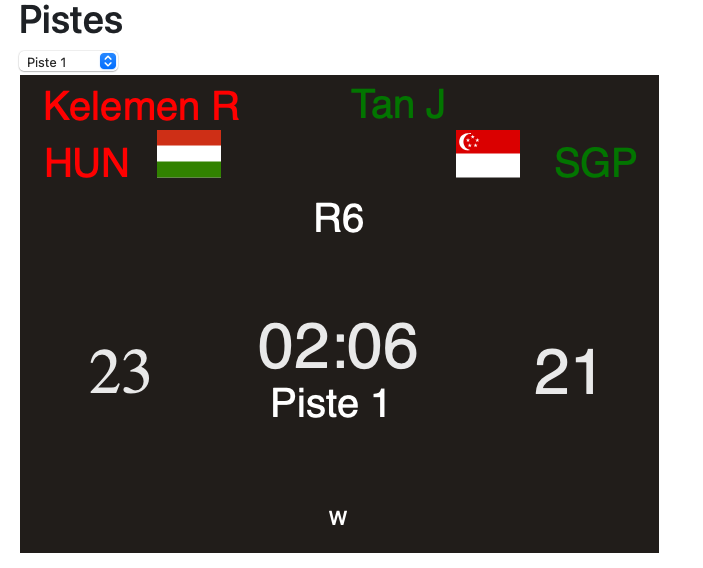 Last update on April 2021 - Copyright © AFC Europe 2014-2021